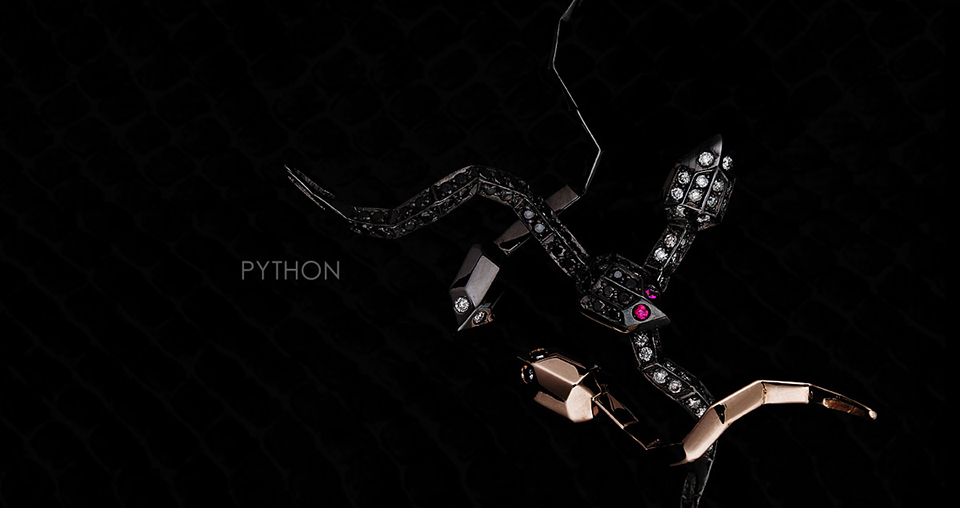 JACK VARTANIAN HAS ALWAYS BEEN FASCINATED BY THE SERPENT AND ITS CLASSIC SYMBOLISM
Prevalent in Brazil, the serpent symbolizes the cycles of nature – death and rebirth. The serpent is the life of the earth.
Comprised of three stones — sapphire , black quartz, and rock with epidote — Vartanian started his process, "based on a collection of sapphires that I bought some time ago. I did not design everything at once like I do with most collections. Rather, it evolved over time and close collaboration with my artisans," he continued. "In this collection, I started by designing a 45 carat ring with oval sapphires and loved the texture we did on the piece. And this was the click because it immediately reminded me of the texture of serpent skin and from there I designed all the serpent motifs," says Vartanian.
Each snake charming treasure represents everyday luxury, allowing the ability to rock the look with all ensembles from day-to-night, whether it is your favorite t-shirt or evening gown.